Vintage Restorations Digital Workshop DVD Tutorials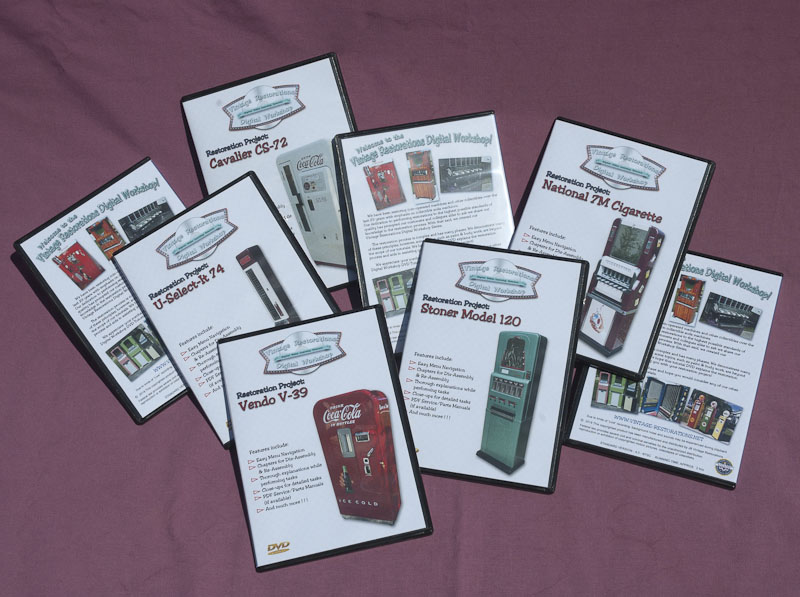 The restoration process can be complex and has many phases. Our tutorials demonstrate many of these concepts and principles .
Our DVD Tutorials provide both the DIY and professional an extra skill set whether disassembling or reassembling your restoration project!
Never before has there been full length video tutorials available showing you how antique vintage coin-operated vending machines work and engineered!
If you are looking for a specialized video tutorial, please Contact Us and be sure to visit our "Future Projects" located in our Restorations Photo Gallery!
Antique vintage vendors from our "Future Projects" may become future DVD Tutorials in our Digital Workshop Series.