Antique Classic Vintage Advertising & Related Items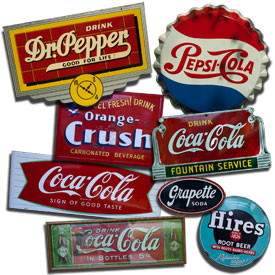 Our selection varies from time to time with anything from "A" to "Z" and everything in between!
If you are looking for something in particular, please Contact Us with questions or concerns.
You will see Advertising on display that have sold; we purposely display these items for reference and educational purposes only!
We believe an educated consumer is our Best Customer!