Antique Classic Vintage Coin-Operated Vending Machine Reproduction Parts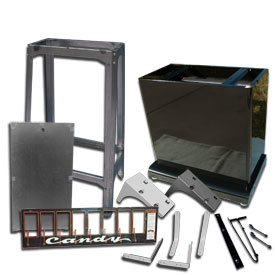 Over the years of buying, selling and restoring Antique Classic Vintage Vending Machines, we have learned many missing parts cannot be found...
This plagues many restorers and collectors alike. With that said, we make many of our Reproduction Restoration Parts available in the hopes you can complete your restoration project!
Our Quality Reproduction Parts are manufactured as close to "original" as possible! Many clients have commented on our attention to detail which results in a quality restoration for you!
Don't see something you need or have a part you want re-manufactured, Contact Us to see if we can assist so your Restoration Project becomes reality!