Antique Classic Vintage Candy Vending Machines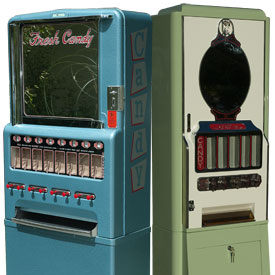 Our selection varies from time to time with Models from various Manufacturers.
If you are looking for a particular Model, please Contact Us and be sure to visit our "Future Projects" located in our Restorations Photo Gallery!
We may have your Antique Classic Vintage Candy Vending Machine awaiting restoration or something else of interest to you!
You may see Candy Vending Machines on display that have been sold; we purposely display these to better aid you in the selection process!  You can visualize various Models painted a variety of Colors and Styles.
We believe an educated consumer is our Best Customer!

Candy Machines
Featured Products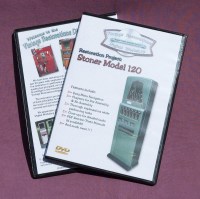 Vintage Restorations Digital Workshop DVD Tutorial for the ...
Products