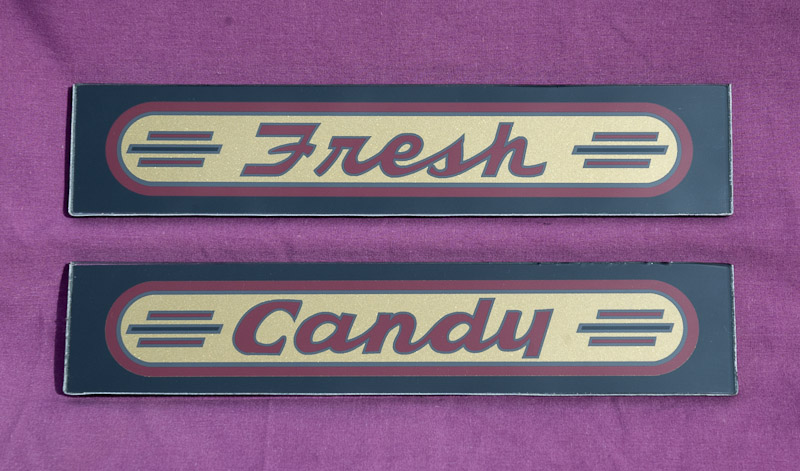 Stoner Pre-War Theater "Fresh Candy" Marquee Glass Set
Faithful Reproduction Marquee "Fresh Candy" Display Glass Set for Pre-War Stoner/Univendor Theater Candy Machine Vendors
Description
Our meticulous attention to detail results in a quality reproduction Pre-War Stoner/Univendor Theater "Fresh Candy" Marquee Display Glass Set.
Ready to install and artwork is protected behind glass! Our design even allows for back illumination similar to original marquee glass!
This Pre-War Theater Marquee Glass Set is larger than the Post-War Theater Marquee Glass Set. Approximately 9 1/4" long by 1 7/8" tall.