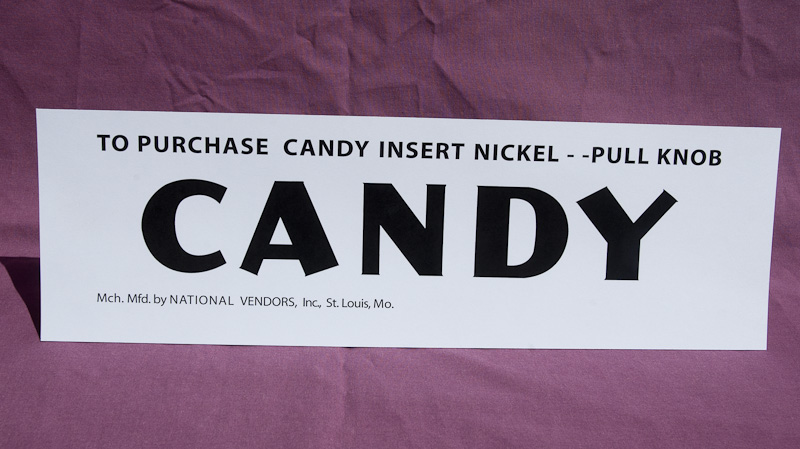 National Candy Machine Marquee
Faithful Reproduction National Candy Machine Marquee - Heavy Paper
Description
Our meticulous attention to detail results in a quality reproduction National Candy Machine Marquee in heavy paper.

Approximately 13 3/4" wide by 4 1/4" tall. This will fit both 6 or 9 Selection Models.

We can also provide the 1/4" Display Glass for the Marquee, just contact us for a price quote!

We can provide custom marquee designs should your restoration require that special look!