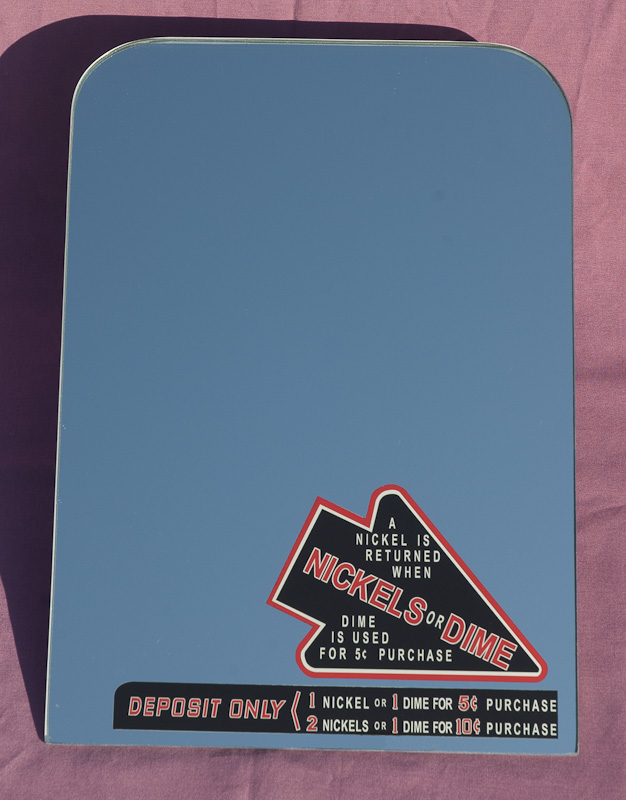 Stoner 6 Selection Mirror w/ Change-Giver Decals
Faithful Reproduction Mirror for Stoner/Univendor 6 Selection Candy Machine
styled with Changer-Giver Decal Set
Description
Our meticulous attention to detail results in a quality reproduction Stoner/Univendor 6 Selection Mirror with correct Change-Giver Decals.

Approximately 10" wide by 14" tall. Our decal artwork is on the back of the mirror like the original!
We also have the larger version of this mirror for the Stoner/Univendor 8 Selection Senior Model!

We can provide custom mirror designs should your restoration require a mirror currently unavailable or for that special look!