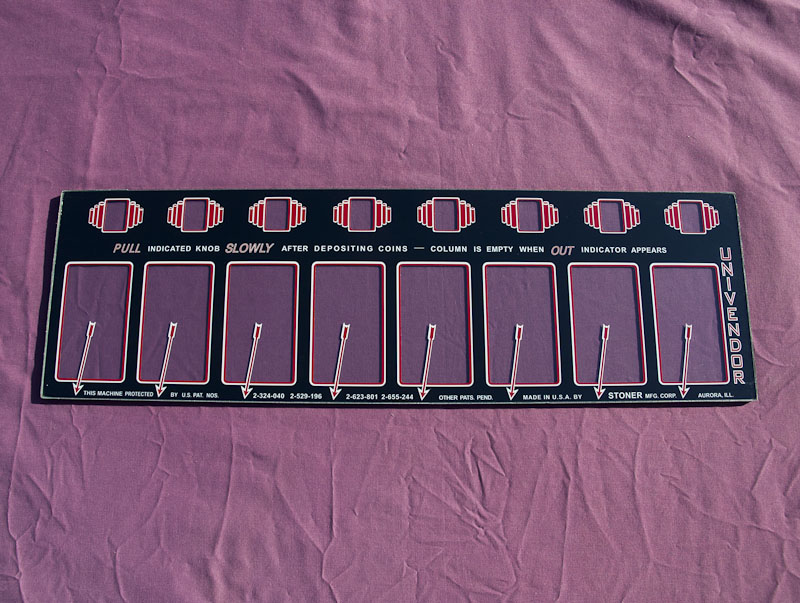 Stoner 8 Selection Display Glass - Red
Reproduction Display Glass in Red for 8 Selection Stoner/Univendor Candy Machine
Description
Our meticulous attention to detail results in a quality Reproduction Stoner/Univendor 8 Selection Display Glass in Red Color.

Approximately 24 7/8" wide by 7 5/8" tall. Our artwork is protected so it can not scratch or become damaged!

We can provide custom display glass designs should your restoration require a display glass currently unavailable or for that special look!
Please Select a Color Choice

Select Display Glass Color