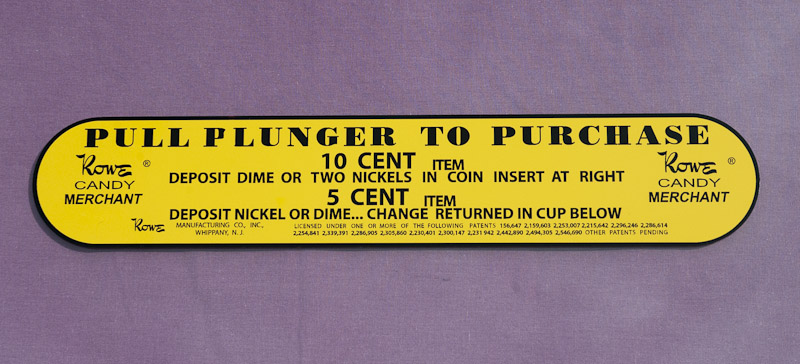 Rowe Candy Vendor Instruction Decal
Faithful Reproduction Rowe Candy Vendor Instruction Decal
Description
Our meticulous attention to detail results in a quality reproduction Rowe Candy Vendor Instruction Decal.
Approx. 11 1/4" wide by 2" tall. We currently have two slightly different colors available, the color pictured and a "Gold" version.
Also available upon request is the same Rowe Instruction Decal for the Rare Rowe Pastry Vendor!

Correct placement is centered above the pull knobs.